+7 (495) 651-92-62
+7 (495) 651...show
Call monday through friday, from 09:00 to 19:00Call monday through friday,
from 09:00 to 19:00
Write letters:
info@aksioma.rent
RUS
Partners
| | | |
| --- | --- | --- |
| | | Our presentation in pdf format |
Important | Glossary of terms in show business
Presentation videos of «ISC «AKSIOMA» LLC →
← Back to video list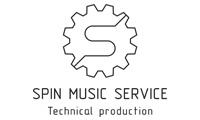 Spin Music Service
Today Spin Music Service is one of the biggest providers of services on technical provision of sound and light equipment at the market of business events in Russia. Only the most up-to-date equipment designed by European and American professionals taking into account customer wishes are at the disposal of our Customers. Rental equipment is carried out on the best terms for the client. Our employees are real experts in light and sound design who have many years' experience of work at various show programs from great mega-concerts to private VIP-presentations.
Among our regular customers are the majority of event-companies of Moscow; sports palaces, concert halls, clubs, casinos, restaurants, hotels, fitness centers, exhibition complexes, etc.
Our Company offers a unique service at the Russian market – creation of 3D computer drawings and models using special software WYSIWYG which extremely accurately reproduce actual view of light and sound equipment. This provides the possibility of direct integration of light design and computer modeling that allows customers to estimate visually all effects of light equipment, to express their wishes and, if required, introduce any changes long before installation works.
Spin Music Service official web-site www.spin-music.ru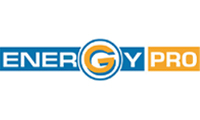 Energy Pro
Energy Pro Company – is one of the largest service providers in the Moscow metropolitan area on individual power generation systems provision for the events. Our clients are movie theaters, concert halls, sports facilities, shopping centers, medical settings, industrial plants including the majority of event-companies of Moscow.
Energy Pro's distinctive feature is in that it provides full package of services. The company goal is to provide the Client with full services on electric power supply of events, and to ensure that the level of services meet the standard of international requirements. Energy Pro – means most reliable and optimal solutions of uninterrupted power supply, and utilization of exclusively high-performance, state of the art, certified equipment permitted for use in Russia.
Energy Pro – is a company capable to provide beyond reproach electric power supply of any corporate or private event, whether it be exhibition or presentation, festival or concert, children's parties or sporting event, municipal or federal by level.
Energy-Pro official web-site www.energy-pro.org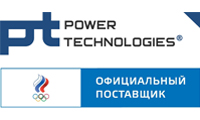 Power Technologies
Power Technologies – is a market leader in the sphere of rendering services on temporary power systems organization and operation. Company provides power equipment for rent on a turnkey basis for sporting, political, cultural events of highest possible standard, along with world stars tours. Company has gained a wealth of experience, and has an up-to-date resource base at its command.
The company avails own equipment stock and qualified trained personnel capable to solve diverse tasks and, thus, ensure execution of the highest level jobs.
We are well up in with the international requirements to temporary power systems, and we have in our possession all the required licenses, safety equipment certificates & Health and safety certificates.
The important areas of company operations lie in the field of temporary power systems engineering, rendering electrical measurements laboratory services & equivalent load testing which are critical before commissioning of the project sites.
Power Technologies official web-site www.powertechnologies.ru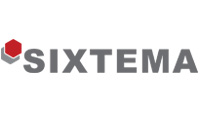 Sixtema Servizi Srl (Italy)
Sixtema Servizi Srl (Italy) – is a plant located in Italy manufacturing the original, mobile and quick & easy to mount podiums of Sixtema Classic brand featuring glossy glassy stage floor surface of ultimate transparency. Sixtema Servizi Srl Company has been involved in production of various stage equipment, along with glassy transparent stage flooring for over 30 years by now.
Sixtema Classic mobile podiums sphere of usage is particularly broad: show business, public events, corporate events, fashion shows, presentations, auto shows, workshops, conferences, forums, congresses, trainings, concerts, festivals, sports events, municipal activities.
ISC Independent Stage Company Aksioma is an authorized representative of the Italian SIXTEMA Servizi Srl in Russia.
Sixtema official web-site www.sixtema-line.com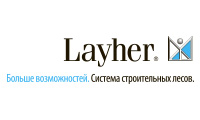 LLC "Layher" (Representation of Wilhelm Layher GmbH Company in Russia)
Layher has been a producer of the reliable, time and practice- tested systems of scaffolding for over 60 years already. Our name is a warranty of high-end quality and reliable partnership, along with a wide spectrum of services. Effective technological solutions are best proof to it, through which and thanks to them our company products are capable to ease your everyday life work. We are ready to come to your rescue at any time, employing all of our long-term experience and high-end competency, since our goal is your success!
LLC "Independent Stage Company "Aksioma" is a Russian partner of Layher in the line of Event (stage structures, grandstands).
Layher official web-site www.layher.ru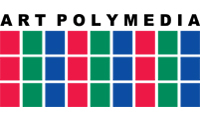 ART Polymedia
ART Polymedia Company has been specializing in provision and servicing of professional visualization systems at major forums and conferences, including the events with participating heads of states, as well as at exhibitions, corporate and sport events for more than 10 years by now.
The Company offers a wide range of screens, displays, and control systems for rent:
Projectors with capacity from 3000 to 20 000 ANSI lumen;
2 – 14 m wide frontal and rear projection screens;
Seamless video walls based on Mitsubishi 46" LCD displays;
LED screens with pixel pitch from 4 to 12 mm;
Full HD plasma-panel displays and LCD-displays with diagonal from 47 to 60";
Control systems: Catalyst and Pandoras box media servers, Vista Spyder X20 video processors, Barco, Kramer, Extron, Panasonic video mixers.
ART Polymedia repeatedly won prestigious awards, such as EMEA InAVation Awards '09 in Amsterdam, Golden Puzzle '09, and PRO Integration Awards 2009-2013.
What attracts clients to Art Polymedia is the professional approach to equipment selection, authorship solutions and intelligent technical implementation.
ART Polymedia official web-site www.polymedia.ru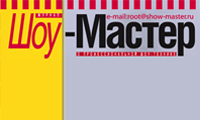 Show-Master Magazine
The Show-Master magazine is a specialized edition feachering show equipment. It is an information partner of Independent Stage Company Aksioma LLC.
It is issued in three versions: paper, online and PDF.
The magazine exists since 1994 and is issued quarterly. Show-Master narrates about professional show equipment (stage, sound, light, electro-technical equipment), decorative designing, video studios, rehearsal facilities, how to make a right choice and competently use various technically complicated equipment for organization and carrying out of events, about life of stage equipment on the stage and in studio.
The magazine, first of all, is addressed to managers of any kind of show, project, representation and performance creators, sound producers, lighting designers, technicians, managers, technical directors of projects and events engaged in organization of festivities, concerts, exhibitions, presentations, fashion shows, ethnic festivities and various other events varying in their appropriation and content as well.
Magazine's mission is creation of common information space for technical show-business specialists and their customers (event-agencies, event organizers, end customers) as the success of any show depends on harmonious action of the whole team.
The Show-Master magazine tells about innovations in stage, light, sound, video, energy equipment and tendencies, important events and interesting persons in the professional environment.
The Show-Master magazine informs the readers about reliable technical partners for lease of equipment for events and shows and brings information about most experienced technical contractors in the section "Renting Companies". Independent Stage Company Aksioma LLC is also included into the list of reliable technical contractors for organization and carrying out of events in Moscow and Russia.
Show-Master Magazine official web-site www.show-master.ru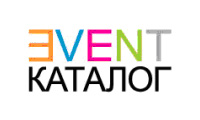 EVENT CATALOGUE – is a daily helper of the event manager
EVENT CATALOGUE – a daily helper of the event manager – is primarily an informational portal, including the list of most fortunate event agencies, technical contractors, sites, performers and etc.
And at the same time EVENT CATALOGUE represents a specialized professional annual printed publication, containing the latest updated information on the representatives of the event-industry of Moscow with the view to facilitate and make easier the daily work of the event managers when it comes to searching and selecting of the new contractors, sites and areas, performers and other partners.
LLC "Independent Stage Company "Aksioma" is a general information partner to the EVENT CATALOGUE covering both printed and informational portal required releases (Web-site).
EVENT CATALOGUE official web-site www.eventcatalog.ru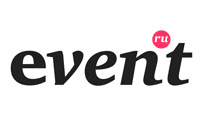 EVENT Journal
Main function of the EVENT.RU journal– is to deliver information to the special events and activities industry engaged personnel of the newly-designed products appearing in the services market. Key factor in the arrangement and preparation of special events and activities is attributed to the novelty ideas, and technologies to be used. That is why professionals of the industry should always be updated of the newly introduced novelties and news happening in the entertainment industry. They are in a constant search for the new locations for this or that event, newly-designed products and original ideas regarding special effects, show business entertainments, decorations, and etc.
LLC "Independent Stage Company "Aksioma" is an information partner to the EVENT.RU journal.
EVENT.RU official web-site www.event.ru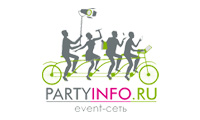 PARTYINFO - event-network
Up to the latest time, there was no one single Internet-center in the event-industry. It was really hard to track recent events, developments and trends of this business sector. When it comes to information, there was a lot, but it was segmental and scattered. Here and there, there were pieces of information on the stages and sites, performers, show business stars, separate articles on tenders and bidding news, not to mention the fact that most of them were offendingly deficient and misleading.
The present portal Partyinfo.ru – represents an attempt to combine and create a unified system for event – companies, eventers, stages, performers, contractors, including customers, as well. Here you will find information on all the above mentioned, besides, it is being carefully processed and unitized in the Internet. There one will find such information as order & budget management, tenders, oriented not only for agencies but for the contractors, as well. Rating system blacklists, generally speaking, all which was missing before it.
LLC "Independent Stage Company "Аksioma" is an information partner of the event-network PARTYINFO.RU.
PARTYINFO.RU official web-site www.partyinfo.ru